Strategies for active alignment of lenses
Becoming more efficient and increasing the imaging performance of doublets? – We say yes!
Sign up here to watch the full video.
Date: March 29, 2017
Duration: 60 minutes
As today's optical systems require higher performance, we present solutions for the alignment of doublets and triplets that guarantee smaller tolerances in a shortened production time.
At the beginning of the online event traditional alignment methods are reviewed and evaluated. Easily limitations become visible that have to be overcome to realize a cost efficient assembly of doublets or triplets, reduce waste and still meet tighter tolerances. Subsequently, a new strategy for the automated active alignment of lenses is presented. Using TRIOPTICS OptiCentric® systems these working principles are practically demonstrated and discussed. An overview on the variety of available solution is given.
The information will be presented in a dialogue between the moderator and the expert using animated charts for demonstrating technical details, video sequences and directly at the alignment instrument. After the live presentation of the solutions and products, participants are given the chance to have individual question answered in a Q&A session.
Expert:
Dr. Patrik Langehanenberg
R&D Manager OptiCentric®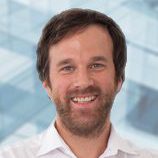 Patrik Langehanenberg has obtained a doctorate degree for his work in the field of low coherence digital holographic microscopy from the University of Muenster, Germany in the year 2009.
Since then, he is with TRIOPTICS GmbH where he leads the research and development activities in the field of centration testing and optomechanical characterization of optical systems.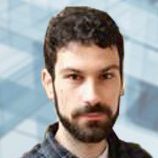 Fabio A. Kraft received his Bachelor's Degree at the Hamburg University of Applied Sciences and continued to pursue his Master's Degree at the University of Technology at Ilmenau.
During this time he worked on optical position measurement systems and studied hygrothermal effects of adhesives. He is currently working as a product manager and R&D engineer for the product branch TriAngle.