ProCam® TT
Camera assembly station for mass production
Sign up here to watch the full video
Date: September 9. & 10., 2020
Time: 5 p.m. CEST
Duration: 25 minutes
Are you wondering how to produce a high-precision camera module in the shortest cycle time of less than 15 seconds?
Then take a look at the presentation of the ProCam® TT, which we recorded during the exhibition at the CIOE fair in Shenzhen, China. We switched via live stream to the TRIOPTICS test center and presented exclusively our ProCam® TT system in operation.
Our expert Dirk Seebaum shows you how the fastest and most precise active alignment system for automotive grade camera modules on the market operates. And he presents the three most important process steps
Sensor test
Dispensing & visual inspection of the glue bead
Active Alignment plus UV curing
During the process, each individual production step can be controlled and monitored via the user-friendly HMI.
Finally, Dirk will also take a look at the ProCam® software for fully automatic alignment.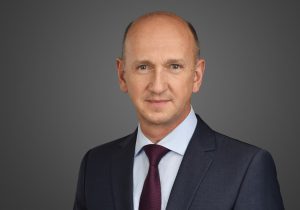 Expert:
Dr. Dirk Seebaum
Business Unit Manager Automation, Trioptics GmbH, Wedel, Germany
Dirk studied mechanical engineering at the University of Hannover, Germany and holds a PhD in Laser Material Processing. He got his MBA from WHU, Vallendar, Germany, and Kellogg School of Management, Evansville, USA.
After various positions in sales & marketing for sensors & manufacturing equipment, he worked in general management roles in factory and process automation. He has industry experience in the semiconductor, electronics, logistics and automotive industries.