Precise testing of flange focal length of objective lenses for smallest installation spaces
The OptiSpheric® HR allows high-precision inspection of short focal length lenses
Sign up here to watch the full video.
Date: June 4, 2020
Duration: 45 minutes
In many products today, camera systems must be placed in smallest installation spaces. Well-known examples are smartphones and cars. One component of such cameras is a short focal length objective lens. To ensure a perfect image on a very close camera chip it is important to determine the flange focal length precisely. This online event presents the new OptiSpheric® HR as an efficient solution for this crucial measuring task.
The OptiSpheric® is considered the industry standard for non-contact testing of basic axial optical and opto-mechanical parameters such as effective and back focal length (EFL and BFL), flange focal length (FFL), radius of curvature (RoC) and modulation transfer function (MTF). It is used worldwide to measure and qualify single lenses and optical systems comprehensively.
This industry standard has been further enhanced to meet the needs of samples with particularly short focal lengths. Thus, the OptiSpheric® HR can now test lenses with an EFL from 0.3 mm to 12 mm. It is especially designed for the very precise determination of the flange focal length (FFL) with a measuring accuracy of ±4 μm and the repeatability of 2 μm.
This online event will first illustrate the basic characteristics of OptiSpheric®. Against this background, the enhancements of the OptiSpheric® HR and their advantages for the measurement of FFL of short focal length lenses will be highlighted and measurements on the system will be demonstrated.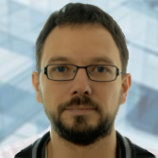 Expert:
Dipl.-Ing. (FH) Christian Domagalski
Product Manager OptiSpheric®
Christian Domagalski holds a degree in physical engineering at the University of Applied Science in Wedel, Germany. For 18 years, he is employed at TRIOPTICS GmbH as development engineer designing instruments for the characterization of different optical parameters of lenses.
In 2017 he took over his position in product management for OptiSpheric® after having held this role at the ImageMaster® HR products.