Implementing ISO-compliant IOL inspection in your production
Overcome the challenges of final inspection in mass production with OptiSpheric® IOL PRO 2
Sign up here to watch the full video.
Date: June 13, 2017
Duration: 60 minutes
ISO-compliant inspection of intraocular lenses in mass production is a challenge that all manufacturers face. TRIOPTICS offers a complete solution with OptiSpheric® IOL PRO 2. The Online Event explains the essential parts of ISO 11979 for this subject and demonstrates efficient implementation for quality assurance.
As cataract surgery is the most frequently performed operation in the world, the demand for intraocular lenses is continually rising. In addition, patients' expectations of implants are changing, which IOL manufacturers are answering by developing premium lenses. These include trifocal-toric and EDOF lenses. It is consequently becoming more important for all IOL manufacturers to quickly and completely organize their lens production, particularly in compliance with the ISO 11979 standard.
All important measurement parameters and the measurement conditions specified according to ISO 11979 will be discussed during this Online Event. The Online Event particularly concentrates on the use of real model eyes (variants ME1 and ME2 from the standard: aberration-free and spherically aberrated) and specific measurement conditions (in situ and in air). The discussion covers monofocal, multifocal, as well as toric, refractive and diffractive IOLs. ISO-compliant measurement for the production is practically demonstrated with OptiSpheric® IOL PRO 2.
The information is presented by the moderator and expert in a dialog using animated diagrams to depict technical details and directly on the device. Following the live presentation, the participants are given the opportunity to have individual questions answered by the expert in a Q&A session.
Expert:
Yesim Dimen
Product Manager IOL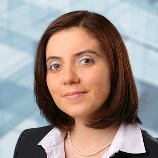 Yesim Dimen has obtained a diploma degree in biomedical engineering from the University of Applied Sciences Muenster, Germany. Afterwards she worked as researcher and developed laser based imaging systems for cancer detection.
Since 2011, she is working in the optical industry and became an expert in optical metrology. For more than two years now she is using her dedication for light and vision to advance IOL metrology at TRIOPTCS GmbH.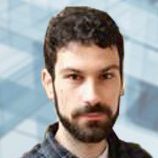 Fabio A. Kraft received his Bachelor's Degree at the Hamburg University of Applied Sciences and continued to pursue his Master's Degree at the University of Technology at Ilmenau.
During this time he worked on optical position measurement systems and studied hygrothermal effects of adhesives. He is currently working as a product manager and R&D engineer for the product branch TriAngle.