Precise determination of the image quality of afocal optics
Objective inspection of riflescopes, telescopes, binoculars and spotting scopes with the ImageMaster® Afocal
Sign up here to watch the full video
Date: July 22, 2020
Time: 5 p.m. CEST
Duration: 45 minutes
Afocal optics, such as those used in riflescopes, are often still tested today using purely visual test procedures. The results are therefore based on the subjective assessment of the tester and thus the repeatability of the measurement results is not guaranteed. Due to the multitude of determining factors, subjective quality testing often reaches its limits even among the most experienced professionals.
Does it really make sense to rely solely on subjective quality assessments in the field of afocal optics, where maximum precision is required? Numerous parameters such as chromatic aberrations or knowledge of the exact magnification are decisive factors for quality assessment. The precise measurement of these parameters is an essential precondition for perfect functionality.
This online event will introduce the ImageMaster® Afocal, which has been specially developed for precise and automated measurement of the image quality (MTF and further parameters) of afocal optics. A live presentation on the device will illustrate measurement sequences that are based on concrete practical customer requirements. See for yourself how easy and reliable the image quality of afocal optics can be determined objectively and thus operator-independently with the ImageMaster® Afocal.
The event will include an opportunity to ask individual questions, which our experts will be available to answer. Please join us to learn how an objective and automated approach to measuring the performance of afocal optics will produce high quality, repeatable results.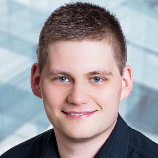 Expert:
Matthias Hornig, M.Sc.
Product Manager ImageMaster®
Matthias Hornig holds a degree as Master of Science in Physics. He is employed at TRIOPTICS since 2016 and has worked on the development of the ImageMaster® HR and Lab VR. In 2018 he took over the development and product management of the ImageMaster® Universal.
In his current position as product manager he is responsible for the ImageMaster® Universal andImageMaster®  Afocal.