ImageMaster® HR TempControl
Testing Image Quality in Temperature Ranges from -40°C to 120°C
Sign up here to watch the full video
Date: September 9. & 10., 2020
Time: 5 p.m. CEST
Duration: 30 minutes
Many optical systems such as lenses and camera modules are used in a wide temperature range and must consistently maintain their full functionality and performance across varying temperatures. Athermal designs should minimize the thermal influences on opto-mechanical parameters.
Functionality testing of athermal optical designs
Temperature range: Standard: -10°C to 120°C, Upgrade: -40°C to 120°C
Determination of the optical performance for a set of parameters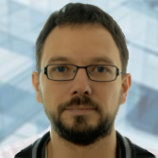 Expert:
Dipl.-Ing. (FH) Christian Domagalski
Product Manager OptiSpheric®
Christian Domagalski holds a degree in physical engineering at the University of Applied Science in Wedel, Germany. For 18 years, he is employed at TRIOPTICS GmbH as development engineer designing instruments for the characterization of different optical parameters of lenses.
In 2017 he took over his position in product management for OptiSpheric® after having held this role at the ImageMaster® HR products.